Testimonials
WE ARE THE FIRST BREEDERS WHO HAVE
INTRODUCED VOICE TESTIMONIALS ON THE WEBSITE
IN ADDITION TO THE WRITTEN TESTIMONIALS
(The others will follow and copy our idea, but we were the first. Video testimonials are coming soon)
When you look at the other breeder's testimonials, you can immediately see that many are fake because they are written in the same style and there are no pictures attached. We, at Castle of Presa, believe that our potential buyers need to know what type of experience our customers have had with our puppies as well as dealing with us. So, we made our testimonial page even more interesting by adding audio with VOICE testimonials.
TO HEAR A VOICE TESTIMONIAL, JUST CLICK ON THE PLAY BUTTON. MAKE SURE THAT YOU HAVE YOUR SPEAKERS ON.
If you can't see the gray bar with the "Play-Stop" button next to the MP3 image, use Mozilla Firefox Web Browser instead of Internet Explorer. More and more people are using Firefox these days. You can download Firefox for FREE from the Mozilla website.
---
---
Zethor is doing great! Perfect dog, couldn't ask for a better temperament! Literally the best dog ever. So, sweet and incredibly smart, the bigest baby ever. He is just laying in the kitchen with me right now, he's my shadow! I get stopped by people that compliment on him all the time. Here are some pictures.
Alexander D.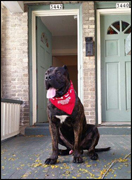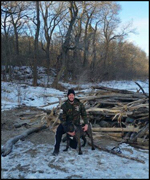 ---
---
Hi D.D and to whom it may concern,
I got Churchill a while ago now he is 14 month old and I was very gun shy about the purchase of Church because I was burned with another breeder I had dealings with really bad, So D.D was kinda my rebound breeder (if you will) and I put him through the ropes. Let me tell you he maintained a level of professionalism like you read about.
He was great!!!
As far as Churchill he is doing so well, he is a true member of the family and loves us all and we all love him. His training is doing very well he is very sharp with high drive while working and a couch potato in the house just lazing around. All of what D.D said was honest and forthright. I would be happy to place another one of his dogs in my home.
Sincerely
Chad Lemnah @
ClearView-K9'S in Vermont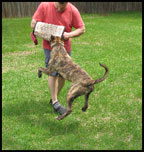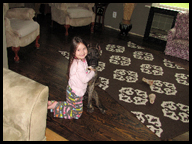 ---
Ryan from Canada purchased one of our best protection trained dog. He and his wife sent us two separate thank you e-mails, and voicemail:
Ryan from Canada
Hey D.D. thanks for all your help. We just love Orphee so much. He is such a good boy. He is everything we wanted. He is so protective of my wife. Just yesterday she was walking out of the grocery store and a guy was walking behind her and Orphee was in the truck growling and barking. You really did such a great job with him. I just hope you are still breeding once I'm in the market for another dog. Thanks again. I will call you later
Ryan
Hi DD,
This is Ryan's wife, Jennifer
I just wanted to let you know that Orphee is such an amazing boy, thank you so much for helping us complete our family! We love him so much and couldn't have asked for a better dog, and brother for Thor!
All the best.
Jennifer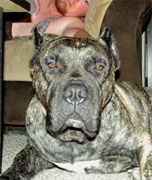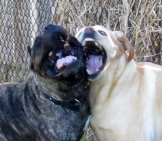 ---
---
---
---
---
Now I have Britta for a few months, and I am so pleased with her, she has put on some pounds and she is happy in Norway. When I picked her up at the airport, she was quiet and a bit skeptical. But, after a couple of days she bounded with us and she has been like a shadow ever since.
Britta is a perfect family dog, she loves our kids, but she is also good guard dog, so we know that she will protect our house and property.
Thank you so much d.d. for your honesty and that you always keep your word.
Best regards Bjorn R stole
Kennel Verdino, Norway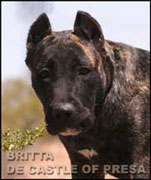 ---
Hi!!!
So sorry it has been soooo long since I have written and sent pics. Just wanted to let you know Sasha is doing great and growing up to be a beautiful girl! We are having a blast. She and her big brother, Guiness (my black lab), are big buddies! Hope this email finds you well. Here are some pics taken of Sasha last weekend.
Ashley
Georgia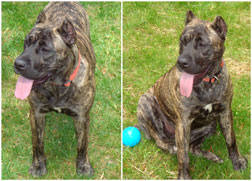 ---
Hi D.D.
I just want to let you know that Lucy is doing well. She is such a good girl, we started obedience class and she was the best puppy there. Everyone kept asking me what I do with her to get to listen so well, she was the only puppy in the class of maybe 15 puppies that sat when told. She is everything I wanted in a dog. She is a quick learner too. She reminds me of Electra from that little while we got to see her. She is guarding, and she is gentle with my son. She does not mouth on us very much, if at all which is great. It is obvious that you spent a lot of time socializing and training your puppies, it shows. Now I can see how important it is when puppies have good groundwork. I wish we lived closer to you so that you could train Lucy in protection when she gets older, but at least I know you are always available for questions when I call.
Another thing I wanted to tell you about, I was at my neighbors house with Lucy and my son Benjamin. They have 3 dogs, one of them is a small terrier type. Lucy was paying no mind to him at all, but then he jumped up on Benjamin and Lucy jumped on the dog instantly. I don't know if it was just a coincidence that she happened to jump on the dog right when he jumped up on Benjamin, but she was paying him no mind up until then. I think she was protecting Benjamin. Again, I would like to thank you for Lucy.
Andrea
California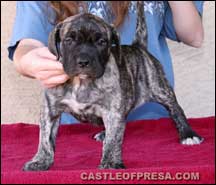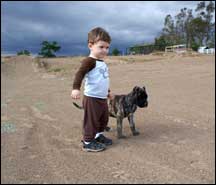 ---
hello d.d.
chencho is amazing! he is so loyal and follows me everywhere> if i shower he guards outside the door! he is doing well and weighs around 125 pounds, but he is not fat at all! i always get comments on what a beautiful dog he is! so glad i got presa from you! he listens very well, is extremely tuned into my body language and tone of voice! he is always cocking his head and listening to me! would recommend a presa to anyone who loves big dogs!
Travis B.
Canada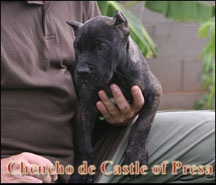 ---
I purchased a puppy from DD out of Electra and could not be more pleased with my little guy (actually he is pretty big now) – he is a true working dog and is in advanced training already (9 months old). He also appears to be an excellent prospect for personal protection training – I told DD what I was looking for in a dog and he delivered – I actually picked my little guy up and was able to see all of his dogs in the flesh (Orpheus is awesome and Electra is probably the most impressive female Presa you will lay your eyes on) – They are extremely well taken care of and it is obvious DD spends a lot of time taking care of his presas and socializing the pups. He has extensive knowledge about the Presa Canario breed and has answered all my questions thoroughly regarding feeding, training, etc. – I highly recommend DD as a breeder if you are looking for a "real" Presa Canario.
Robert Weber
California