Training
COPK9 Training
Castle of Presa Canine Training
ONE ON ONE ONLINE
DOG TRAINING
INTERNATIONAL CUSTOMERS ARE WELCOME
Behavior Problem? No problem!
- Aggression -
- One on One Online Training -
- Obedience -
- Puppy obedience Training -
- Protection Training -
Over 30 years of Experience Training dogs.
I am not a new, YouTube dog trainer who puts an e-collar on a dog and when a dog almost kills him, he returns the dog back to the owner with the words "this dog is not trainable." I have over 30 years of experience training dogs. I can achieve anything I want with any dog. I combine old training methods with new methods, depending on the breed. I am not a show-off; you will not see many of my videos on YouTube.
I can definitely help you with your dog, no matter what the problem is.
What I don't do
I don't train circus dogs
I don't train with clickers—you forget your clicker at home, then what? Click with your mouth? *click, click* Like an Idiot?
I don't train with electric collars—you can permanently damage your dog's brain
No bull, just pure natural training the right way—your dog will understand
What additional training do I do?
obedience, the complete course
tracking
train for Schutzhund title
personal and advanced protection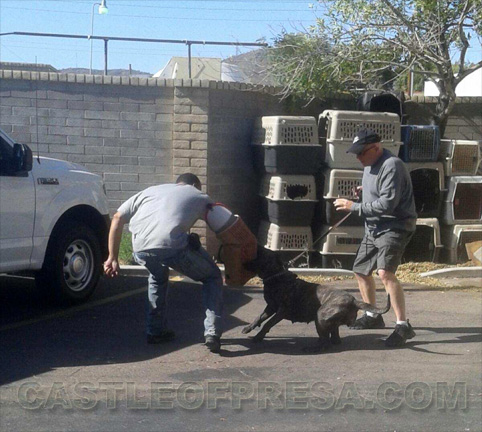 Need help with your dog today? Call me to make an appointment at:
1-480-335-7150
Andora Protection Training
https://m.youtube.com/watch?v=AgF6F_324Uc
https://m.youtube.com/watch?v=EXlyccg25Rw
We have German Shepherds puppies and fully trained protection dogs imported from Czech Republic available now.
For more information, please contact me at:
Email: castleofpresa@yahoo.com
Call: 1-480-335-7150
---
How to train Presa Canario Dogs the right way
Training articles, photos and videos coming soon