We have a new decoy from Detroit. Walter will be a new partner in our private dog training sessions Canine Companions Ltd. He will be really busy, when new dogs will arrive from Europe. Not many decoys can handle strong Presa attack, but it's no problem for Walter.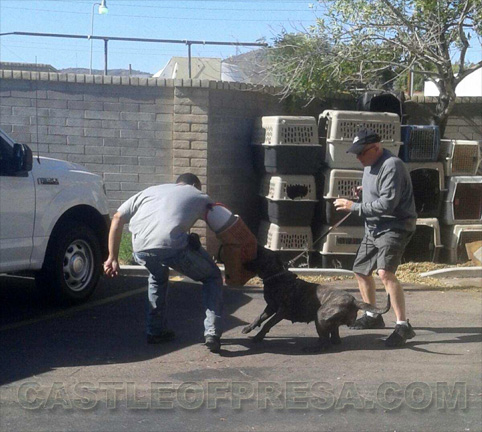 Walter is a great decoy and dog trainer, we are happy to have him on board.
If you would like to contact Walter directly to schedule training session you can reach him at: 818-679-1233 Training sessions start in October. If you would need help with training of your dog immediately, you can contact me at: 480-335-7150

I usually go to train my dogs to Hans from AlpineK9. Hans is an experienced trainer with more than 35 years of active experience training protection dogs. I am using only Hans and my own proven methods to train my dogs. For those who are interested in German Shepherds from Czech border Patrol blood line contact Hans at Alpinek9.

Andora Protection Training at Hans property.
https://m.youtube.com/watch?v=AgF6F_324Uc
https://m.youtube.com/watch?v=EXlyccg25Rw

We have German Shepherds puppies and fully protection trained dogs imported from Czech Republic available now.
For more Info. please contact me at castleofpresa@yahoo.com
or call 480-335-7150

Training articles, photos and videos coming soon